11th Annual Share The Martial Arts Summer Camp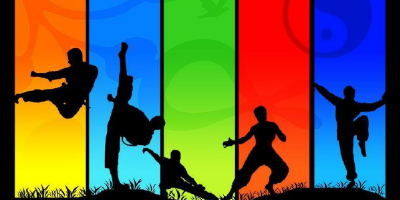 Join us for an awesome weekend filled with learning, friends and fun! For our 11th anniversary, we have lined up 7 outstanding, high ranking martial artists from all over the country who will be teaching a wide variety of martial arts subjects in styles originating from all around the world. This weekend is guaranteed to enhance your personal training in any martial arts style or discipline! We are honored to be the UMAA Sanctioned Midwest Training Event for 2019.
Your registration fees include:
2 nights camp-style lodging
All meals - Fri Night Dinner, 3 meals Sat, Sun Brunch
Seminars all weekend
Games & Activities all weekend
Registration Fees:
$249 Standard Camper Pricing
$149 Saturday Only (discount code:

Saturday

) (includes lunch & dinner, + All Saturday seminars & actives)
129 Guests (discount code:

Guest

)  (parent, sibling, friends, etc - includes meals/lodging/activities, no seminars)
This Year's Instructor Lineup:
Frank Williams, 9th Degree (teaching laido/Sword ~ japan)
Steve Aldus, 10th Degree (teaching Chinese Spear)
Dusty Seale, 9th Degree (teaching Kyusho ~ Okinawa)
Ira Witherspoon, Graduado Guerreiro (teaching Capoeira ~ Brazil)
Ryan Welles, Nidan (teaching Japanese Jiu-Jitsu)
Gail Boxrud, Black Belt (teaching Krav-Maga ~ Israel)
Ken Morgan, 9th Degree (teaching Shokin-Ryu Kanatedo)
Registration Deadline: August 11th
Sponsored By Brown's Karate Academy, Barron WI
for more information call: Kyoshi Loyd A Brown  715-541-21878th Degree Black Belt, 2009 USA Martial Arts Hall of Fame Inductee, 2013 USA Martial Arts Hall of Heroes Inductee
Email: brownskarateacademy@yahoo.comwww.facebook.com/ShareTheMartialArts/
---
Click below to see available options!